CASE STUDY
Cost resources and organizational planning - the case of a $16b property development portfolio.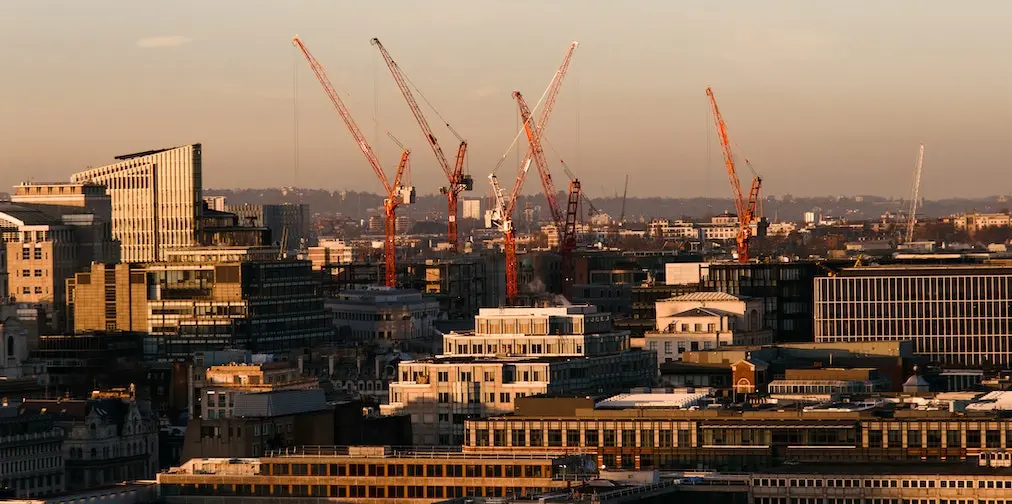 As capital project owners chase tight deadlines and rush through the development process, they often neglect best practices, leading to delays and project cost overruns.
Eagle Hills, a Dubai-based real estate development company, was recently acquired in 2014. The company had a starting projects portfolio worth more than $30B but had a minimal organizational structure. Management turned to GravityThink for help with organizational design and time and cost planning for its project portfolio. We undertook a comprehensive planning exercise that helped Eagle Hills optimize its portfolio management process.
THE SITUATION
With a large starting portfolio on its hands, Eagle Hills was facing several challenges:
An increasingly large and complex mega-construction projects portfolio, mostly at the ideation stage.
The need to master plan projects into models with manageable risks.
A lack of detailed insights into project structure and resource requirements.
Need to structure organizational resources to align with projects portfolio needs.
Absence of Performance and Project KPI measurement and reporting.
OUR APPROACH
As a first step, our team audited the existing master phasing for each project. We then introduced optimizations and improvements necessary to build a stage-gate phasing model. This gives the client more control over the development and risk management processes.
We then created Work Breakdown Structures that align with the master phasing and any internal and external requirements, for each of the projects. A WBS is traditionally developed early in the project development cycle. It identifies the entire project scope, including any work by the developer and work external by Contractors and Consultants. The purpose of a WBS is to subdivide the project scope into manageable work segments. This facilitates planning and cost control, time scheduling and work coordination.
Using planning best practices, we developed each project's work breakdown structure into a detailed work plan. The project plan includes all major milestones, deliverables, and work activities. It spans all project lifecycle phases, including initiation, design, execution, and project close-out. All project plans were scheduled using Oracle's Primavera planning software suite.
The third step was to analyze each project's resource requirements. We identified all the required skill sets and the number of full-time equivalent (FTE) man-hours needed for each work activity. We then developed a detailed resource allocation plan across each project's lifecycle stages. This helped generate project-specific staffing plans.
The project work schedules were then cost-loaded. As a result, we produced Yearly Cost Profiles and Cumulative S-curves for each project. This allows the client to identify, plan, and track project and portfolio level capital budget requirements.
Next, our team consolidated the individual project plans into a portfolio master schedule. The consolidation aligned with the client's investment strategy and priorities. The master schedule provides a macro overview of all projects and their respective capital and human resources needs.
The next step was to structure organizational resources at to support the delivery of the portfolio projects. This meant designing an organizational structure with all the functions, processes and roles required to support management of the projects portfolio.
THE RESULTS
The comprehensive planning exercise by GravityThink helped Eagle Hills to:
Develop a clear understanding of the projects portfolio, its risks and rewards.
Build a robust organizational structure to deliver the projects.
Forecast resource needs and costs across the entire portfolio.
Measure and track project performance against KPIs.
Gain insights into how best to optimize resources and reduce costs.
`