CASE STUDY
How we navigated a startup due diligence - defense startup Series A funding case.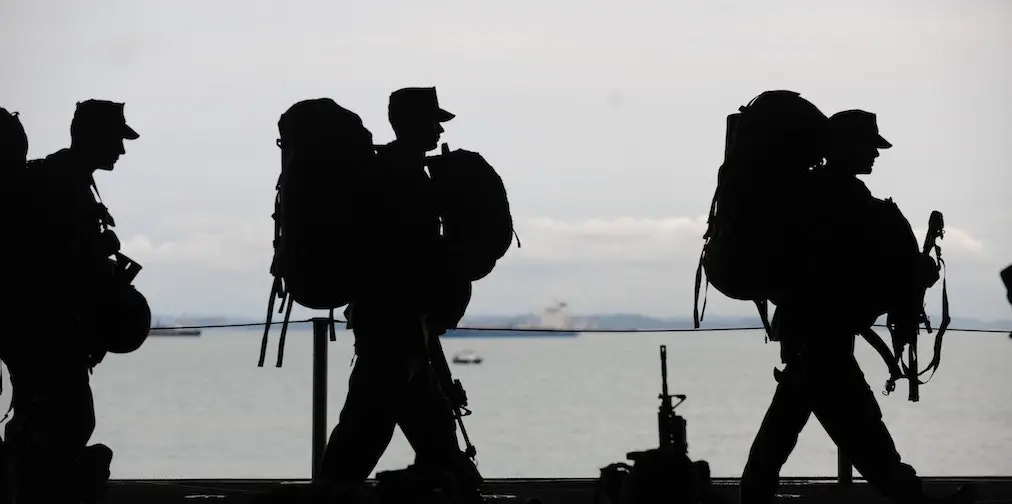 A private equity firm contemplated a defense startup as a potential funding target. The startup had great potential. It built a product poised to reach a market-leading position. The client needed to quantify the potential risks and benefits before moving forward. The PE firm hired Gravitythink to perform quick due diligence and help them make a more informed investment decision.
THE SITUATION
Atlas* , a Private Equity Firm, was in talks with Grade*, a US-based defense startup company, for a potential Mezzanine investment.
For Atlas, the decision to invest relied on:
Grade's product development process and chances of US army approval.
Governmental or Budgetary appropriations that could influence future sales.
Sales and growth potential.
Management Team and Go-to-Market Strategy.
Financial forecast and Company valuation.
OUR APPROACH
GravityThink was given three weeks to perform the due diligence that Atlas needed so it could advance its negotiations.
We first took a deep dive into the product development process. Our analysis revealed that Grade was well on its way to finishing a robust product platform. The product was quite innovative, solved customer pain points, and benefited from strong IP protection. The US army was satisfied with the tests performed so far and the feedback it has been allowed to give during product development. This approach could allow a fast-track US army approval process.
As for sales and initial growth traction, Grade based the bulk of its assumptions on an anticipated congressional bill. The bill allegedly would allocate $15M for the direct purchase of Grade's new product. Grade considered these sales guaranteed and its primary market penetration and initial sales growth drivers. Gravitythink uncovered that the required bill amendments were never put to the vote.
Grade also could not substantiate its target market sizing assumptions. It assumed the product would gain immediate traction. It expected that local and foreign states would pre-order, leading to a 300% annual sales growth. None of these assumptions came out to be true. On the contrary, Grade was late on its product delivery milestones.
Our team then undertook a quick review of the startup's management team. Grade was managed by three partners having complementary skillsets and prior industry experience. The company also had high-profile ex-government and ex-military staff on its board of directors. Their role is to help the company with its ongoing Public Relations, marketing, and lobbying efforts. Despite all this, the company appeared to lack proper leadership and strategic direction.
As a matter of fact, Grade's go-to-market strategy required significant revision. The company assumed there would be no future competition. It also did not consider the potential setbacks of its product's high selling price. The product's distribution strategy was not well defined. The company planned to build plants across four continents to keep up with initial forecast demand. In fact, Grade is asking for the Mezzanine investment to fund the construction of a plant in India. However, this expansion plan should be put on hold, considering the company missed all its initial sales targets.
As a result of these findings, the startup's financial model looked questionable. The model required rework. Revising its core financial model would impact the pre-money valuation basis for Atlas's mezzanine funding.
Following market research and interviews with industry experts, GravityThink came up with a more tangible set of assumptions. Our team used these assumptions to build a more reliable financial projection model. The model was then used to establish a new up-to-date valuation for the startup.
THE RESULTS
Overall, our team found that Grade needs to introduce improvements to its go-to-market strategy, its management, and financial models. We provided the client with recommendations and target metrics crucial to the investment—aligning with investors' expectations hinged on Grade's willingness to implement our recommended improvements.
Overall, we found that Grade needs to improve its strategy, management, marketing, and sales functions. The investment was not presently viable without the implementation of our recommended improvements. Thanks to GravityThink's due diligence, Atlas was able to negotiate better terms and make a more informed investment decision.
`